Microsoft is working on a new 'Density preference' feature with the Outlook app for Android.
As shown in the leaked screenshot below, a user will be able to choose from 3 different styles – Roomy, Cozy and Compact – under the density preference setting which will affect the length of information that is displayed under each email in the Inbox.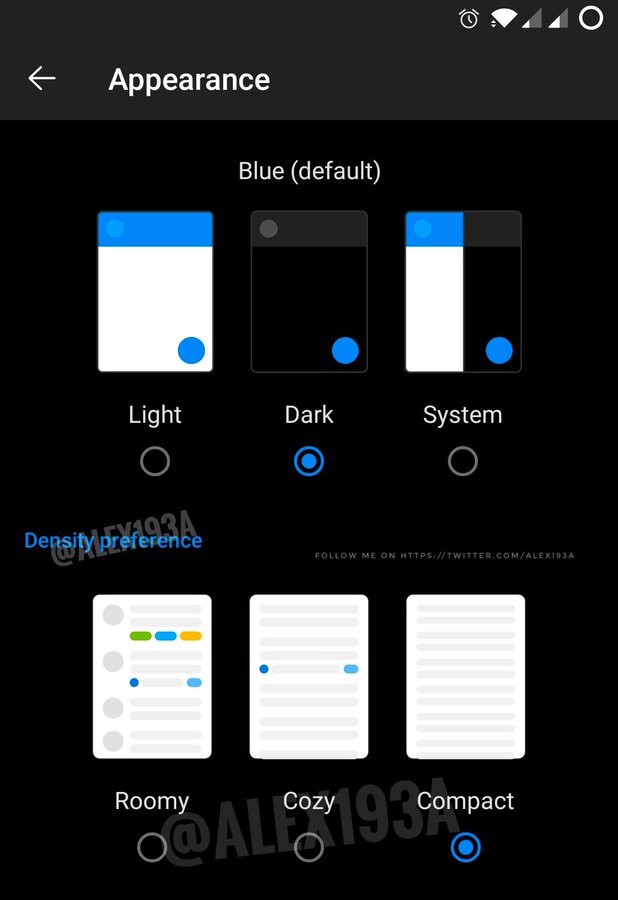 Outlook for Android was recently updated to version 4.2109.3 which introduced a brand new Frequently Asked Questions (FAQ) experience giving you easier, faster access to top answers about Outlook.
Download