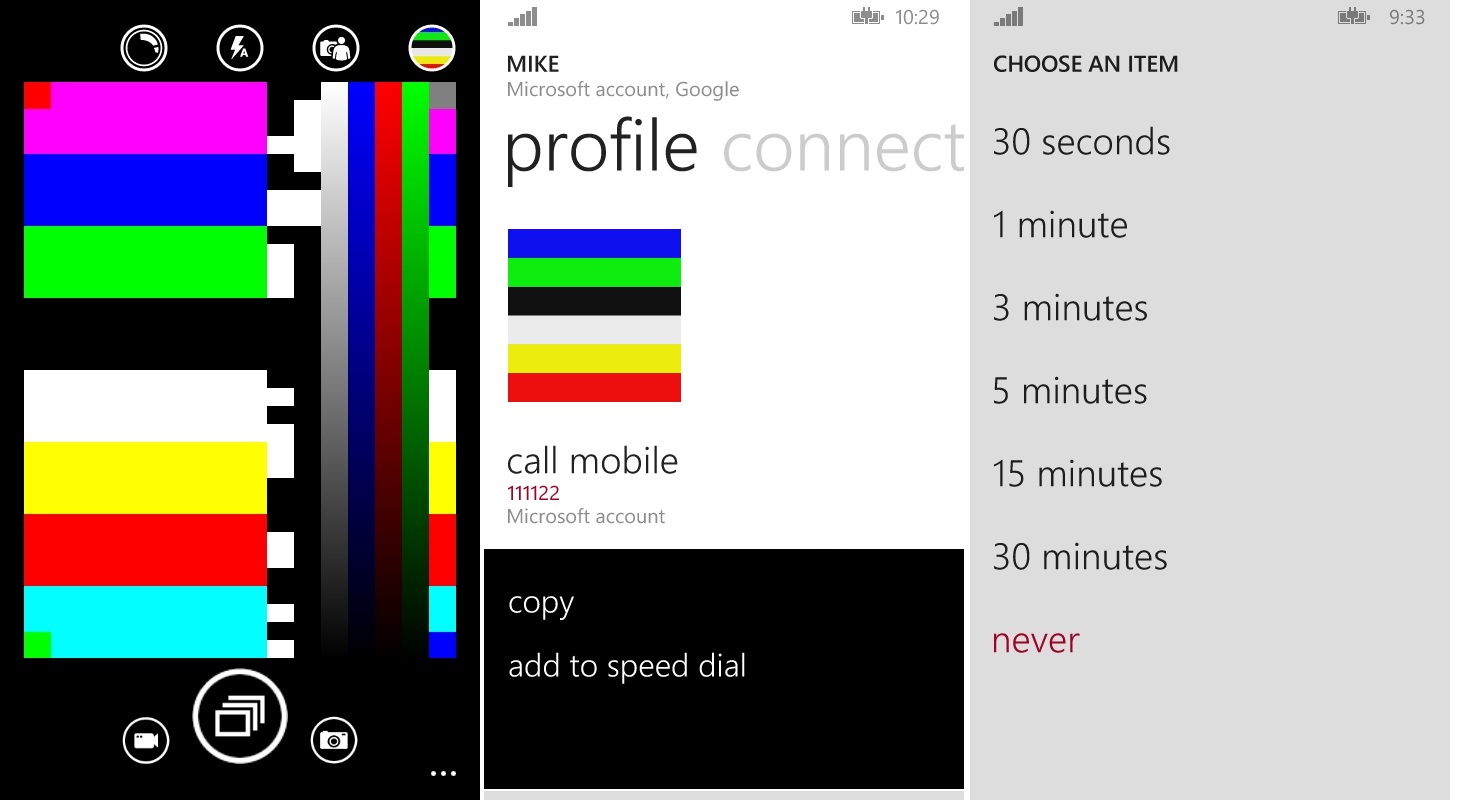 So much has been revealed about Windows Phone 8.1 via Windows Phone 8.1 SDK leaks, but still there is always something more to cover. So, here we are with some new stuff which was either not revealed or highlighted earlier,
New thread settings and speak option (Cortana?), Battery Power sense & Storage sense screenshots:
New Camera UI, Speed dial (Finally) and lock-screen settings:
There is so much more to read about new windows Phone 8.1's new features and changes. Click here for all the coverage of all Windows Phone 8.1 leaks.
Thanks Mohan for the tip. Cheers!!