At the Windows Mixed Reality event, Microsoft unlocked the next era of Mixed reality to empower every person and every organization on the planet. Alex Kipman had the privilege of sharing more about Microsoft's mixed reality vision and announced a new Windows Mixed Reality headset from Samsung – the Samsung HMD Odyssey.
The Samsung HMD Odyssey is built to take you into the virtual worlds and battlegrounds where you can interact with your friends while vivid graphics and 360° spatial sound envelop you.
Features
Powering the headset is a high-resolution dual AMOLED display (which Samsung is known for) bringing clearer graphics for a more immersive environment. It is also the only headset to offer a broader 110-degree field of vision.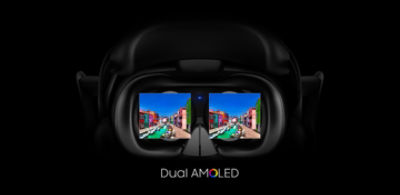 Since it is Mixed Reality, Samsung has put built-in premium AKG headphones that deliver rich 360° spatial sound coming from every direction – detect every sound.
And, of course, the Samsung HMD Odyssey is the only MR headset to feature an integrated microphone array, so you can chat with friends and foes in the middle of the battleground. These noise-reducing microphones are built directly into the headset and even let you interact with Cortana using voice.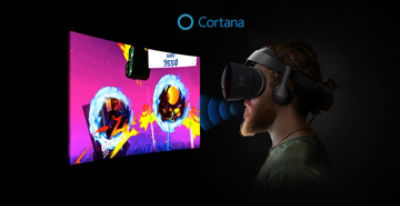 Samsung HMD Odyssey Specifications
Platform: Microsoft Windows Mixed Reality
Display: Dual 3.5" AMOLED ; 1440*[email protected]/60Hz
Interface: HDMI2.0+USB3.0 Interface Bounded Cable (13.1 ft. length)
Lens: Single Fresnel
Field of View: 110∘
IPD: 60 – 72mm range
Camera: 6 DOF camera * 2
Sensor: 6-Axis ACC & Gyro ; 3-Axis Compass ; Proximity sensor ; IPD Sensor
Acoustics: 2 MIC support Cortana ; built-in headphone (AKG Brand)
User Interface: Volume ; IPD adjustment
Tracking Area: No Limit (Inside-out)
Built-in Mic: Array MICs
Built-in Audio: Spatial Audio (AKG)
Controller: 6 DOF Controller / Xbox One Controller Support
Connections: HDMI ; USB3.0
Product Dimensions (W x H x D): 7.95″ x 5.18″ x 4.37″ (HMD Body)
Product Weight (lb.): 1.38lbs. ± 0.71oz. (without cable)
Accessories Type: HMD Odyssey
Price and Release Date
The Samsung HMD Odyssey is now available for pre-order for $499.99 (motion controllers included). It will start shipping on November 10th 2017.