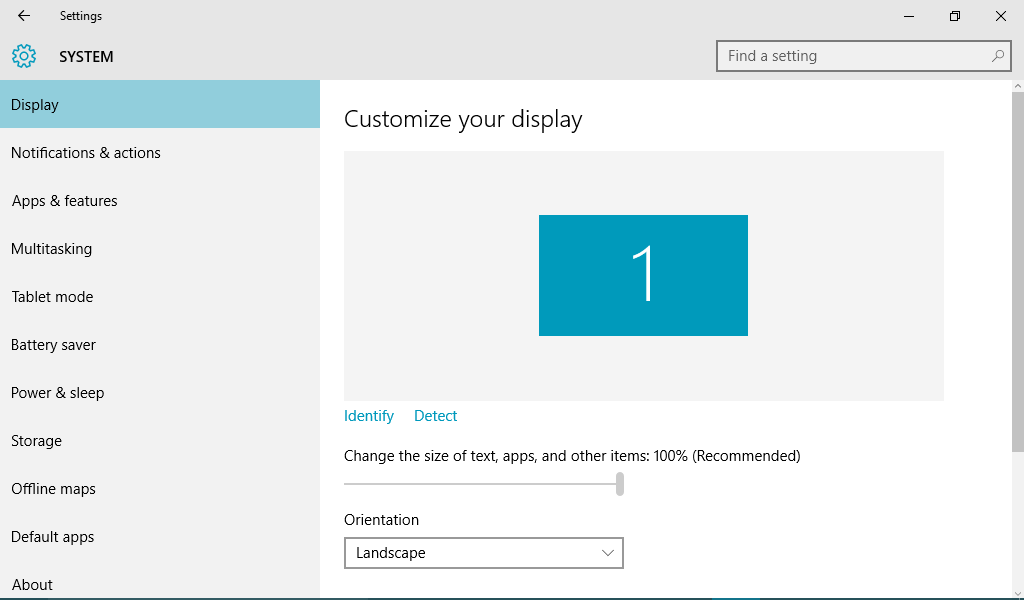 Another noob-friendly Windows 10 tutorial here!! If you want to know how to change screen or display resolution on your PC running Windows 10, just follow the tutorial below.
Method 1:
Go to Settings–>Display and you can see a slider here. Change the display resolution by using "Change the size of text, apps and other items" by moving the slider left or right.
Method 2:
You can see "Advanced settings" on the page as seen in the screenshot above. Tapping on advanced settings takes you to the screenshot below where you can choose from the available resolutions.
After selecting the resolution tap on apply and you should be able to change the screen resolution of your PC.
You can read all our Windows 10 How To tutorials by clicking here.