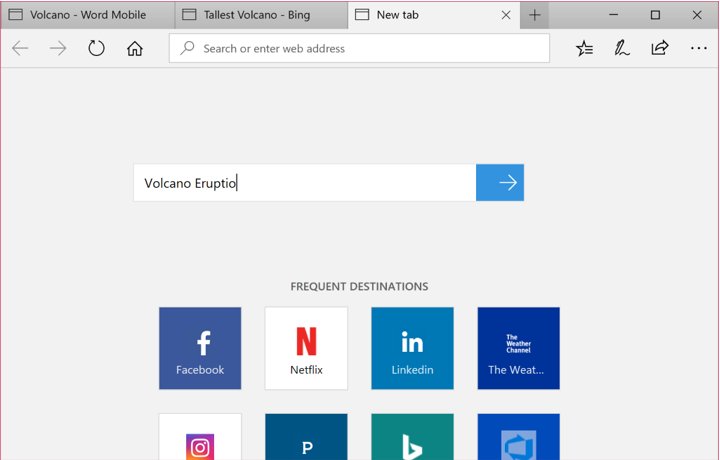 After Cortana/Search's redesign, Windows 10 Redstone 4 (Version 1805) may bring one more interesting UI feature with itself. Apps may soon support tabbed UI navigation in Redstone 4, reveal new leak.
The leaked screenshots show that this feature known as "Sets" or "Windows Sets" will enable adding two kinds of tabs once you launch an app. You will be able to add Web tabs and also Apps tabs. Web tabs are a browser or Microsoft Edge tabs related to the app's tasks, while Apps tabs are more windows of the app that you are using.
I think "Sets" for Edge is kinda similiar to IE4 "Active Desktop" for Windows 95/98, in the sense of integrating the web browser with OS shell tightly, its unfair lol 🙃

— WalkingCat (@h0x0d) November 21, 2017
welp, seems like you can add a new "app tab" by pressing Ctrl key while launching the app, okay so there can be multiple 'app tabs' as well as 'web tabs' in an app window 😌

— WalkingCat (@h0x0d) November 22, 2017
So, what do you think about this new and upcoming feature? Would you prefer tabbed UI navigation in Windows apps and would like Microsoft to bring tabbed UI navigation to OS too??