Microsoft is working on the possibility of having the users using the SwiftKey keyboard app on their smartphone to sync the copied items with the cloud, reveals a latest leak.
This feature is still in very early stages of development and has not made it to the beta app of SwiftKey Keyboard so far.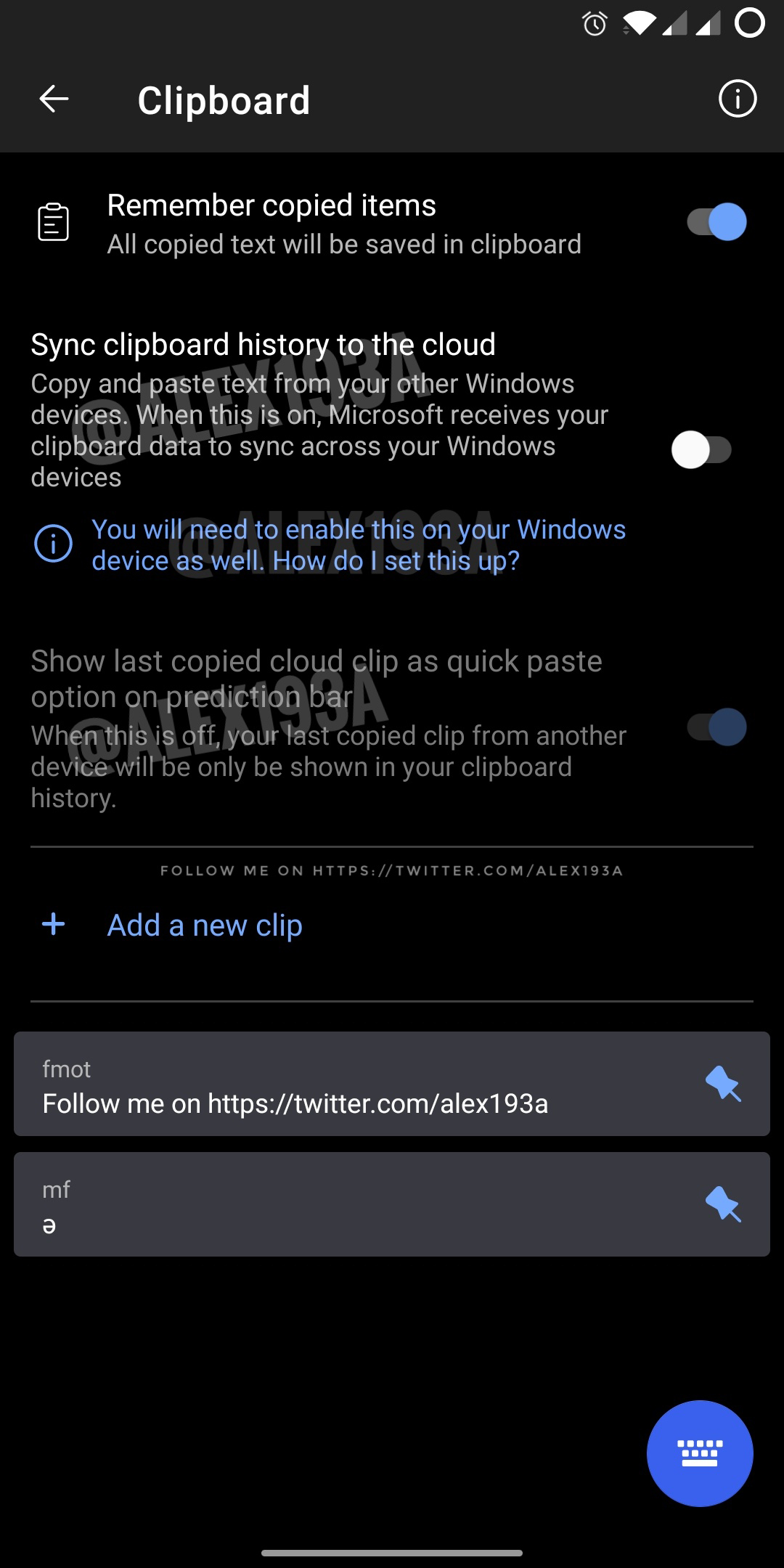 Windows 10 already has had the feature for a while and lets users to copy images and text from one PC to another with a cloud-based clipboard.

Not only can you can paste from your clipboard history, but you can also pin the items you find yourself using all the time.