As per a recent leak, Microsoft's Your Phone app (on Windows 10) may soon receive an update with support for picture-in-picture mode and more.


The new picture-in-picture or compact overlay mode is specifically enabled for the text messages where in users would be able to click on 'PIP' button for a chat and then freely move, resize the window on the desktop.






This will definitely be a game changer in terms of productivity because users can continue to work and receive information from a contact (with the ability to reply) at the same time.


'Copy to clipboard' button can also be seen in the leaked screenshot above.



In addition to PIP, Microsoft may also be working on a separate section for apps or add-ons, as can be seen in the tweet (below) from one of the Program Manager working on the app.


In the picture below, you can clearly see the new apps or add-ons like icon sitting between the photos and dialer buttons.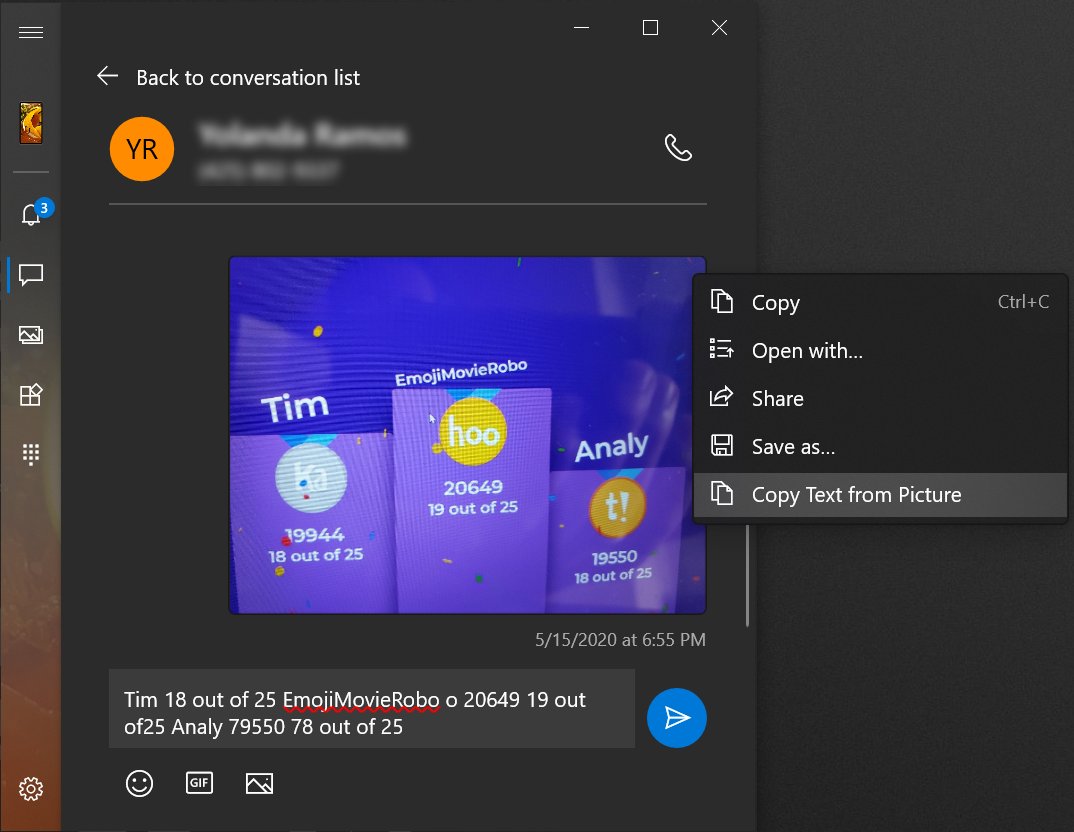 Other little details from the tweet that you may have missed:

New and redesigned notification bell icon.
Start a call immediately by pressing the Call button within individual chats.
Copy text from picture. Right click on an image and select 'copy text from Picture.


We can't wait to try and see what Microsoft has in store for Your Phone app.


Do you use the app on your PC? Let us know in the comment section below.


Source: aggiornamentilumia.it