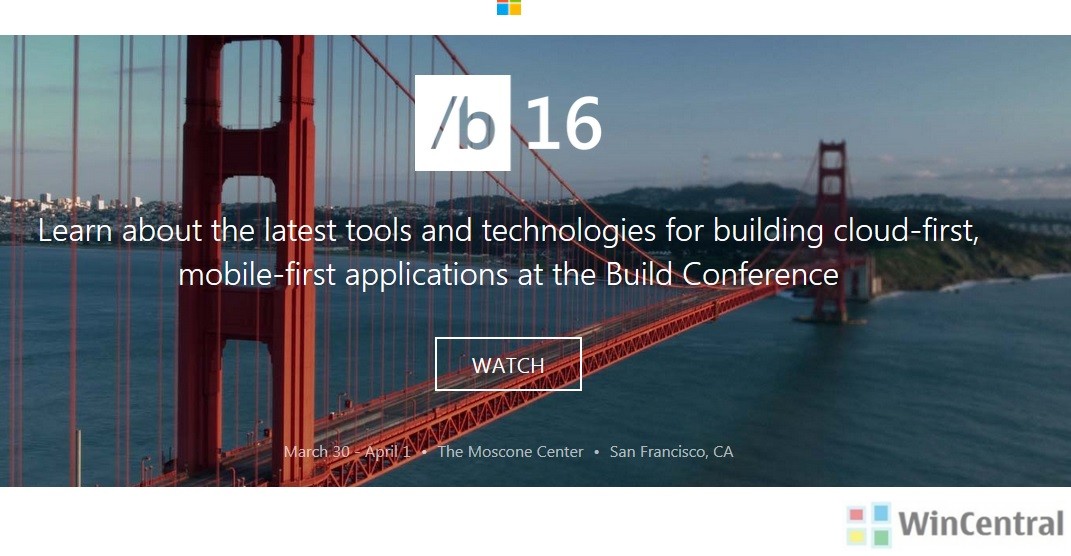 Build 2016, Microsoft's mega event will kick off in approx 1 Hr 30 minutes from now with Keynote broadcast and you can watch the live stream at Microsoft's Channel 9 (Check the link below). We will cover the important announcements and interesting leaks for you and you can bookmark this link "Build 2016" to read all the Build 2016 happenings.
Watch Live Stream Here
For listing and schedule of the various sessions click here.