Microsoft has started testing a new feature for chromium-based Microsoft Edge browser.


'Vertical Tabs' is being rolled out to more users using Canary builds of Edge for refinements before it makes its way to Dev releases.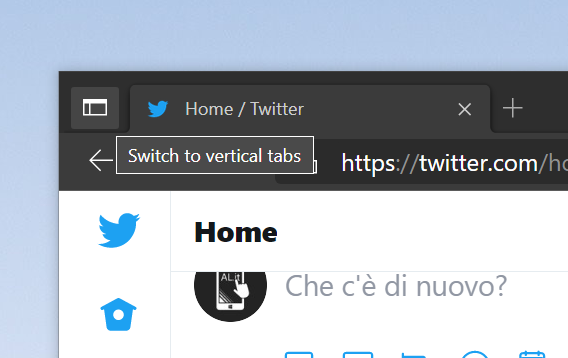 With Vertical tabs in place, all the open browser tabs will be placed in a sidebar on the left stacked on top of each other, as opposed to the normal horizontal fashion.


Of course, it will take some amount of practice before getting into the habit of using the new layout.


Here is the quick sneak peek presented by ALumia_Italia on Twitter

Vertical Tabs are here #MicrosoftEdge pic.twitter.com/0jWmCNkAHd

— Aggiornamenti Lumia (@ALumia_Italia) August 3, 2020

Let us know in the comments below how will you welcome this new change on Microsoft Edge.