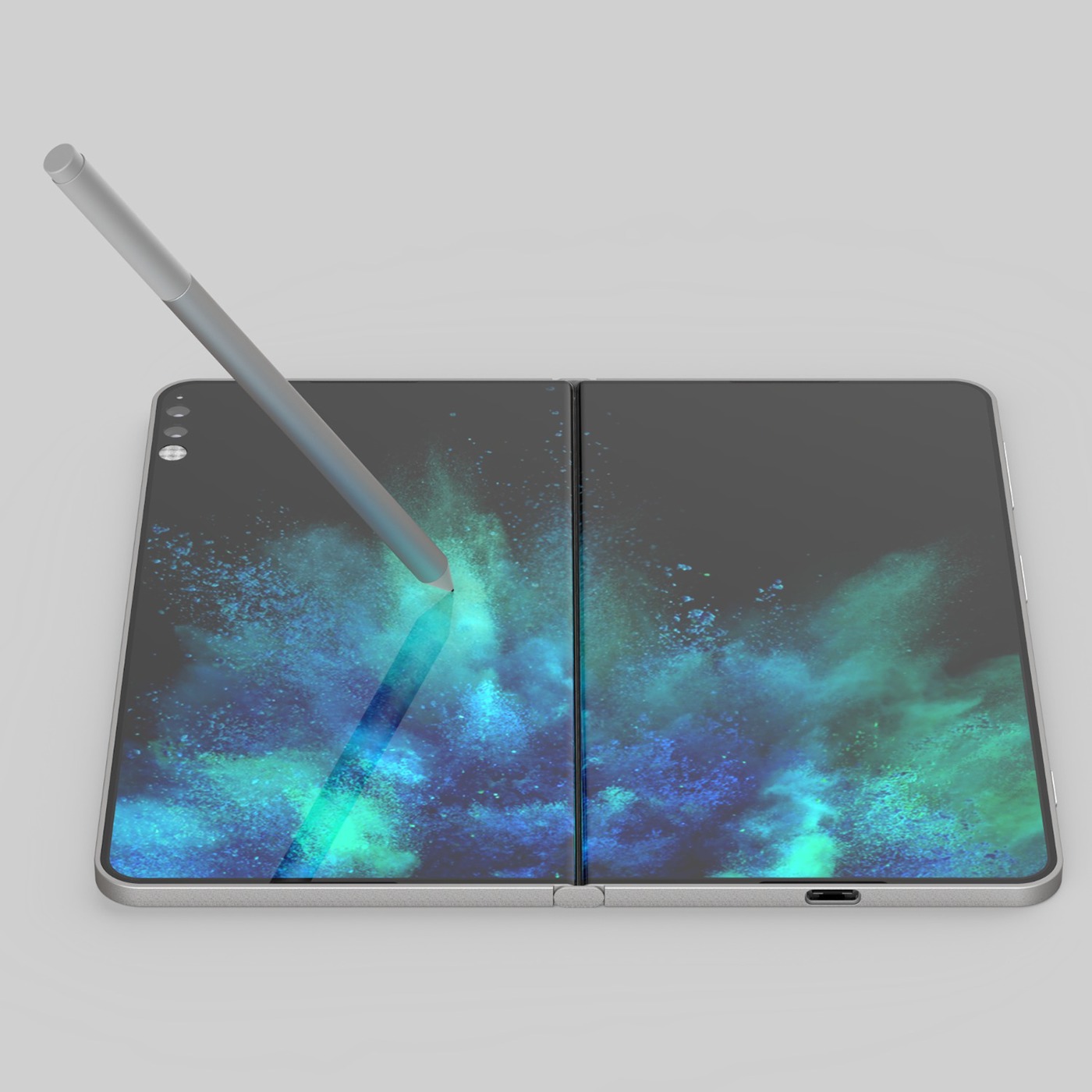 We had exclusively reported about a note-taking app for Surface Phone/Mobile Andromeda device. Now, this app may be called "Journal", suggest some findings by Microsoft enthusiast "Walking Cat" on Twitter.
He has found mention of "Journal" application in the recently released Microsoft Whiteboard application. There are references to the left and right page hinting at the foldable nature of the Surface Mobile Andromeda device.
hmm… the Whiteboard app contains some references to the 'Journal' app, "left and right page" ? 🤔

"This is the accessibility title for the journal application which consists of a left and right page for content creation."

— WalkingCat (@h0x0d) December 8, 2017
So Journal app may be integrated with the Andromeda shell for the devices with two screens. Our sources had told us that this advanced note-taking app will also feature new ways of multitasking along with Pen support. It will adapt to both Tablet/Mobile modes of the Surface Mobile/Phone, Microsoft is working on. We recently reported about top features/specs/UI design details of Surface Phone/Mobile exclusively.
for context of this Journal app https://t.co/tSEKGIOFKs , it maybe the note-taking app integrated with Andromeda shell, so ''left and right pages' maybe designed for a devive with two screens https://t.co/M6MU1g1DTm

— WalkingCat (@h0x0d) December 9, 2017
Most recently we reported about how Microsoft is planning to do the camera setup on the foldable Surface Mobile Andromeda device. A recent job opening has revealed that Microsoft may be working on a 1st-party hardware (Surface device/phone) powered by just announced Qualcomm Snapdragon 845 processor.
That Microsoft is working on a foldable mobile device that will be powered by Andromeda, the full Windows 10 on ARM + Cshell has featured in lots of leaks/rumors recently.
We also shared about how the Surface Mobile will be different from the earlier leaked Microsoft Courier concept. We had exclusively reported that 2018 may see Surface Mobile (Surface Phone) & Windows mobile devices from top vendors too.