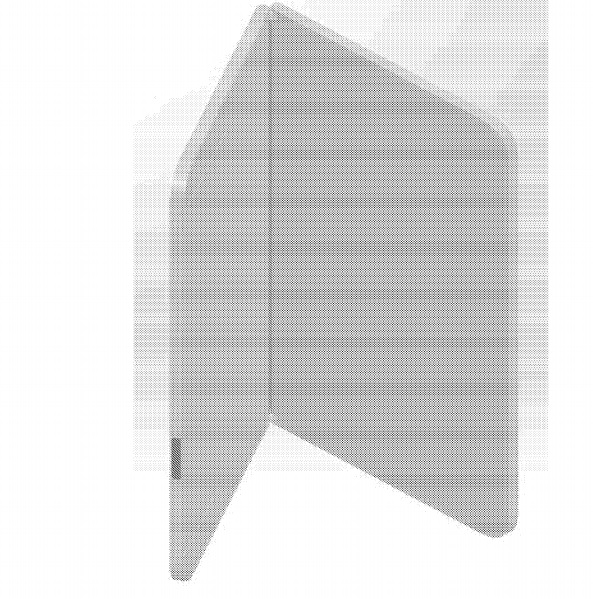 Microsoft is indeed working on a mythical Surface Mobile or Surface Phone with Foldable design and Andromeda OS. While we reported about it exclusively in past, many other sites have also confirmed this via from their sources.
So, we tried to put a list of features that Surface Mobile device may come packed with. Our sources tell us that these features are considered to be intrinsic in nature to the Andromeda project and may make the final cut.
Surface Phone/Surface Mobile top features
Hinged Dual-Display & Free-stop 360-deg hinge mechanism:
These OLED dual-displays hinged together (as confirmed by a very recent patent) act as one in "single display or Tablet" mode providing unhindered visual experience. But in the folded position (Mobile Mode) will act as individual displays providing smartphone-like experience. Coming to the display size of the Surface Mobile device, our sources put it slightly larger than 6-inch for both the individual displays.
A recent Microsoft patent details a hinge mechanism that will enable 360-deg rotation and free-stop feature for this dual-display device. This hinge can allow the device to free stop in any position through the 360-degree rotation across any of the display.
We have recently also talked about how the Surface Mobile will differ from the official Microsoft Courier concept leaked much earlier.
3D Renders:
These official 3D renders revealed by a latest patent look near-final for the foldable Andromeda Surface Phone/Mobile.
Advanced note-taking & Pen support:
Note taking will be a big highlight of this Surface Mobile device targeted mainly at Enterprise as the "ultimate productivity device". It will bring Surface Pen support for note taking making it easy to navigate within Surface device family. The Note app (May be called Journal) will be specially designed for two Foldable displays offering new ways to multitask. Digital inking support is again a big highlight of this advanced note-taking feature with full Windows 10 inking experience on offer.
Display Projection:
We heard about holographic display projection features in the latest rumor and we had even heard about projection feature in Surface Mobile Devices "Surface Peking & Surface Slavonia" leak in an official video description in China. Sources tell us that while a holographic display is not confirmed they have heard about an enterprise-friendly content projection feature.
Dual-Screen multitasking:
The Surface Mobile device will introduce an advanced multitasking feature that will take advantage of the two hinged displays of the same size. The focus will be on a seamless transition from the Tablet mode to a Mobile mode and vice-versa. The start screen and other UI elements will adapt to the Tablet and Mobile modes. Even the apps which will be optimized for Andromeda will be able to work seamlessly with both the modes.
Advanced Continuum:
The Surface Mobile device will come with the most advanced version of the Continuum feature to date. In continuum mode, one can even be able to run Win32 apps like on a full Windows 10 version. We will add more details about the new continuum as we come to know more.
New and powerful office apps mated to the Dual-display foldable design:
Microsoft is working to optimize its office apps suite to work on the dual-display and make use of the new multitasking feature. We just talked about the Note app above but other office apps will also work seamlessly with the Tablet and Mobile modes. Surface Pen and digital inking support will again be a key feature of the new office apps.
Modified USB Type C port:
Microsoft is working to fit the Surface Phone/Mobile device with a modified USB type C port which is even thinner than the standard USB type C port ( 2.66 mm vs 3.14 mm).
Surface Phone/Andromeda device release date & pricing
As per the latest info, we have and also as it becomes clear from many recent leaks, Microsoft is preparing Windows eco-system and its trade channels for an impending launch. It may be H1 2018 rather than H2 2018 now for the Surface Phone launch. We also exclusively reported that 2018 may see Surface Mobile (Surface Phone) & Windows mobile devices from top vendors too.
Microsoft is working on a foldable mobile device form-factor with a tipped release targeted at 2018. Surface Phone is long rumored to feature a foldable design and we have seen these designs leaking in many patents. We still believe this is the case and Microsoft is in touch with its top Windows vendors for the next "refresh" of Windows in Mobile. Read our full Surface Phone coverage here.